About Superior Plus
---
Through its subsidiaries, Superior Plus distributes and markets propane and distillates, in both the U.S. and Canada, and supplies sodium chlorate, chlor-alkali and potassium and sodium chlorite in North America and internationally. Superior Plus aspires to be the leader in creating value through differentiation and best-in-class operations in all of the business segments we operate.
---
Superior Plus COVID 19 Update
---
Superior Plus has taken the necessary steps to ensure we continue to meet the needs of our customers and other stakeholders and look forward to continuing to do so with the same commitment as we have always had. We will continue to monitor the situation closely and will provide updates as appropriate. .
Presentations

March 1, 2021

February 19, 2021
Webcasts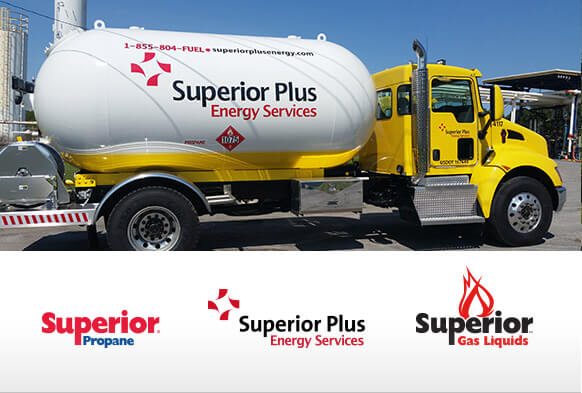 Our Energy Distribution business offers delivery, wholesale procurement and retail marketing of propane-related products, as well as distribution of liquid fuels including heating oil and propane gas. Energy Distribution provides services to customers across Canada and in the northeastern United States. Our focus is on growing our market through tuck-in acquisitions and maintaining our long-term focus on continuous improvement and efficiency.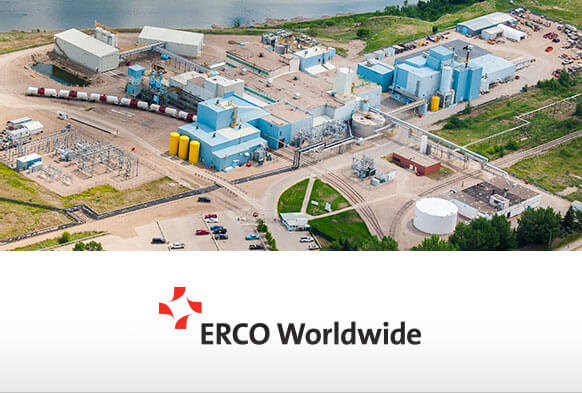 The Specialty Chemicals business operates as "ERCO Worldwide". ERCO has operated for over 100 years and is focused on the production and supply of sodium chlorate and chlor-alkali products.
The Company operates eight production facilities in North America and one in Chile and is the second largest producer of sodium chlorate in North America and worldwide. ERCO's patented chlorine dioxide generators and related technology have been installed in pulp and paper mills worldwide.
ERCO serves a number of key customer segments including pulp and paper, food, energy, agriculture, water treatment, airport de-icing, fertilizers and specialty chemicals.
Total Debt/Adjusted EBITDA(1)(2)(3)(4)(5)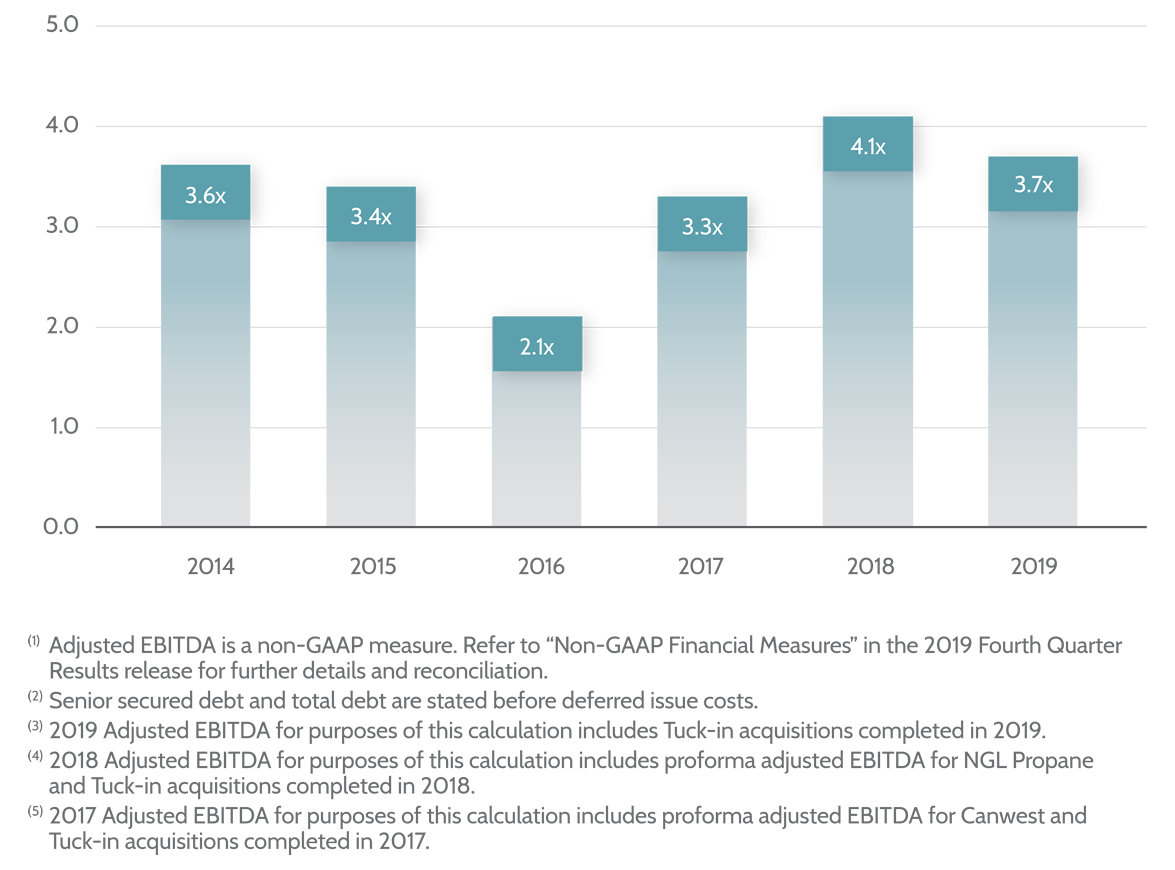 Superior Plus has released its 2019 Fourth Quarter Results.